Corporate Social Responsibility
Does your company have a defined CSR policy?
CSR is a way to show your customers and stakeholders that are committed to being an asset to the community that supports and sustains your business. In Spain only 2700 companies have a defined CSR policy out of a total of 3,119,310. That's just 0.01%! This is a huge opportunity for companies to stand apart from their competition. Especially when you consider that 47% of the Spanish public have stopped buying products that are produced by companies that are irresponsible towards the environment.
A typical CSR policy will seek to address the following areas of corporate governance:
Ethical Conduct
Community Involvement
Health & Safety
Environmental Impact
Business impact
Having a defined policy for your company can have a significant impact in all areas of your business
80% of companies consider that CSR reduces costs
70% of companies consider CSR contributes to increased income
86% of companies with defined CSR policies report happier employees.
6/10 citizens perceive improvements in the social and environmental Nperformance of companies with CSR.
16% of consumers would be willing to pay more for a responsible product.
61% of the public thinks that CSR should be a priority for all companies
Christmas Campain




¡Donate your job!
CSR Policy Service
Serve the City offers you a consulting service to help you define exactly what your CSR policy should look like to be an effective tool for you to grow your business in the right way while having a positive effect on both productivity and your bottom line. We will walk you through the process of defining the policy and then ensure that the Community Involvement element of the policy is executed in a holistic manner that partners your company with a local non-profit to the benefit of both.
A professionally planned and executed external community project based on the needs of your organization which extends beyond a single event to a relationship with a local NGO. Projects tailored to your needs, skills and budget.
For more detailed information, please fill out the form below.
Serve the City + Tu Empresa x Madrid
In 2015, World Leaders committed to 17 Global Goals to achieve 3 extraordinary things in the next 15 years. End extreme poverty. Fight inequality & injustice. Fix climate change. At Serve the City, we think these are great goals that we can engage local business with to promote and tackle in our cities.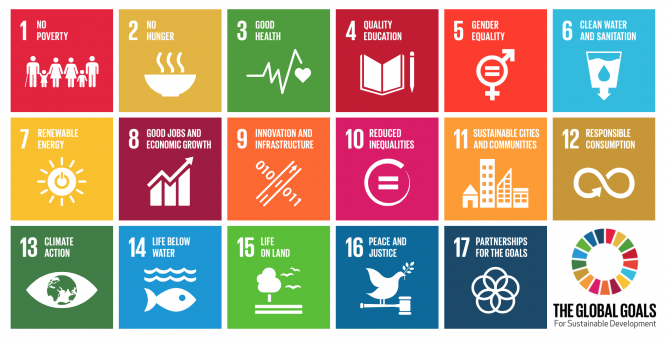 We are strong believers in our partners following their passions when they consider community involvement. With that in mind, do any of these goals resonate with you and your company's values? Talk to us about it so that we can help you engage in our community around one of these goals!